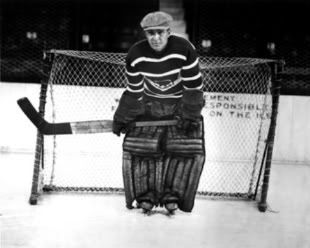 Not too far back Aluxury mentioned having posts follow up other posts and kinda building off each other, I came across a few of these pics on the web and then the Bill Laimbeer post got me thinking….so here's my sequel: to the dudes who were badder than bad, the masked men before the masks.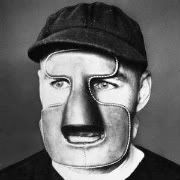 Clint Benedict, the first goaltender to ever dawn any type of mask, which he only wore until an injury had healed. He played from1909-31 during a time when professional hockey had a some rules that are a little unfamiliar to todays…one that really sticks out, it was against league rules for goalies to drop down on their knees to make a save, Benedict was one of the first to ignore this rule, which was soon changed anyway.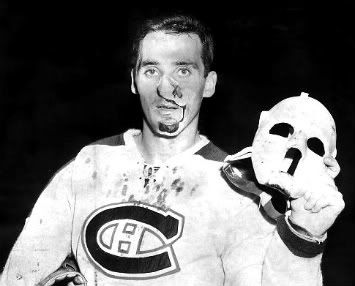 Jacques Plante, the first goalie to permanently wear a mask. Montreal Canadiens head coach Toe Blake was a strongly against masks – Blake poking a little fun at Plante below.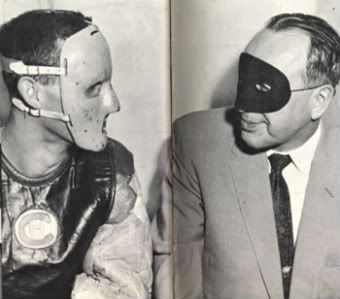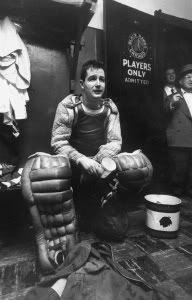 Glenn Hall
Mr. Goalie
holds an NHL record for playing in 502 consecutive games, not missing a minute, all while not wearing a mask and wearing a chestpad with about as much padding as your favorite winter jacket.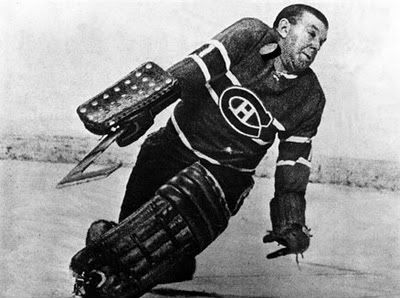 Gump Worsley pictured above and below was once asked why he didn't wear a mask, he responded "My face is my mask".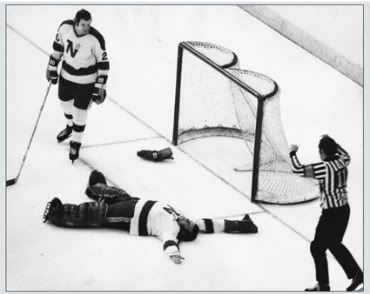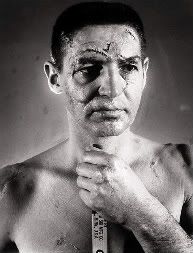 Terry Sawchuk mugshot. Enough said.